Aging and Disability Advocates Build Relationships and Urge the Legislature to Invest in Long-Term Services and Supports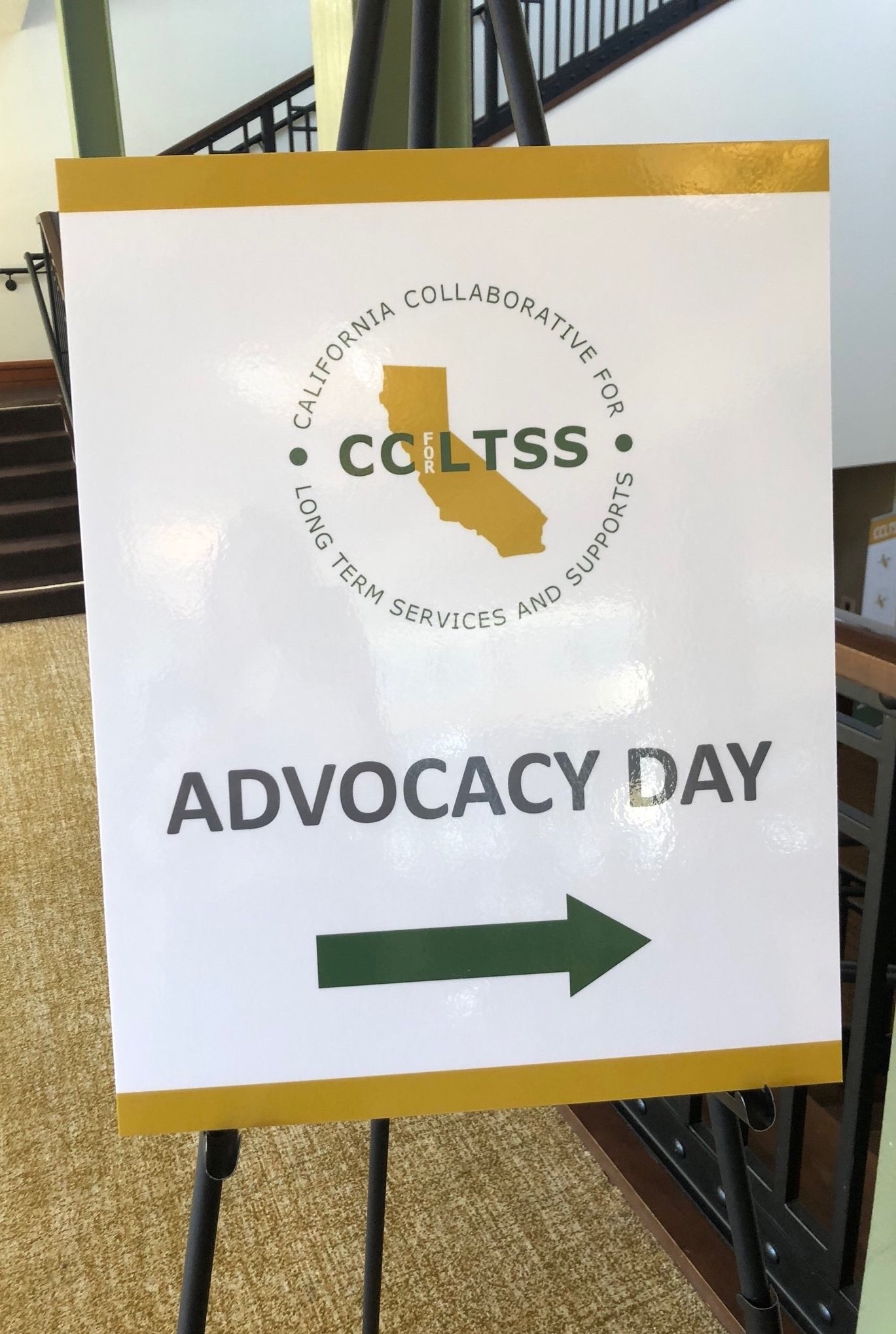 On April 23, over 120 advocates from the California Collaborative and Regional Coalitions convened in Sacramento to speak to Legislators and their staff about the needs of California seniors and people with disabilities, urging them to prioritize investments in long-term services and supports in state budget deliberations. Representing all regions of California, they held over 75 meetings with Legislator's offices.
"Talking to Legislators is easier than you think," commented one participant after meetings at the state Capitol. "We need to create the political will and support from the leadership to invest in essential services for our populations."
Long-term services and supports (known as LTSS) include both health and social services that help people who are older, live with disabilities, or have a serious illness or chronic health condition. LTSS are specialized services that help the frail elderly, those who are severely disabled, people with dementia and others with everyday tasks such as bathing, dressing, eating or practical assistance that enables them to live and helps their families or caregivers to cope.
In recent years California's funding for aging and disability programs has not kept pace, while the number of people who go without services they need continues to grow. California has the largest older adult population in the country – there are currently 8 million seniors and younger people with disabilities in the state. In the next 12 years that number will increase by about 4 million, comprising one-fifth of the state population by 2030. The state's oldest residents, those who are at least 85 years of age, will increase by over 85%. More and more, this population will be living alone.
With an expected budget surplus of $9 billion dollars this year, advocates pushed Legislators to make crucial investments for these vulnerable populations, such as funding for Meals on Wheels, Multipurpose Senior Services care coordination, Ombudsmen to represent the rights of nursing home residents, improvements in Alzheimer's services, stabilized funding for In-Home Supportive Services homecare, emergency housing assistance for those who have suffered abuse or neglect, raising social security income to help cover rising housing and food costs, and collecting data to plan for the state's LTSS needs as the aging population continues to grow.
With the budget debate in the final stages, California Collaborative and Regional Coalition advocates are closely watching the Legislature to see if LTSS for California seniors and people with disabilities are taken into account when the ink dries.
"We must continue to speak for those who are vulnerable, aging or disabled," said one participant who had never been to the state Capitol before. "We are going to build our relationships, explain our community's needs and hold Legislators accountable. And we will definitely be back."